Lots has been going on here!
A few weeks ago, Miki (Single student) came to me with some concerns about his salvation and baptism. I felt unsure about his testimony, but Miki couldn't commit to being lost or saved. I gave him Scripture to think on and some direction in his prayers, and told him to return when he knew his need. Then I had to wait on the Holy Spirit to do His work. When Miki returned the next Saturday, not only had he realized he had been lost, but he used what I taught him and was now confident of heaven based on the truths of Romans 10:9,10! God is so good at saving people!
I had also shared with Trina my desire to be sure the babysitters heard a clear and complete gospel presentation; especially since there is a possibility some may still be sent home. So, she made appointments to give the gospel to the "children" in three houses. She asked that all the members of the household be present. Well, God saw fit to touch the heart of one Daddy (Judas), one female student (Patrisa), and one babysitter (Luis)! They were invited to come and see me or Trina any time after the lesson. Trina did not want to give a house invitation, as people here will all do things in a group, listening carefully to the answers of those before them, and being parrots. Time will tell, but it looks like 4 were added to God's family that weekend! 3 of those gave their salvation testimonies in Monday morning class!
The week following, two other female members of these households came separately to tell Trina their testimonies of salvation. This is the first time she ever refused to show someone the Roman's Road. One of the two started out asking her to show them the Roman's Road. When asked why, the response was that when she was saved, the counsellor did not go through the Roman's Road. Well, these are superstitious folks, who would easily believe in "magic words" or just "one right way of showing salvation" and Trina wasn't going to support that! Trina asked to hear her testimony, and it was so solid. She asked if she had been confused about anything at the time. "No." Did she have doubts now, worries about going to Hell? "No." Trina gave her a big hug, and told her although Romans had great salvation verses in it, they were going to look at one other in Romans 8. Then they discussed the wonderful work of the Spirit that assures our spirit that we are God's child. She went home very happy. The testimony of the other was very clear too, and she had no doubts.
This past Sunday, we rejoiced with them all as they were baptized! We thought you all would rejoice too!
Presenting the Person of Christ,
Wil and Trina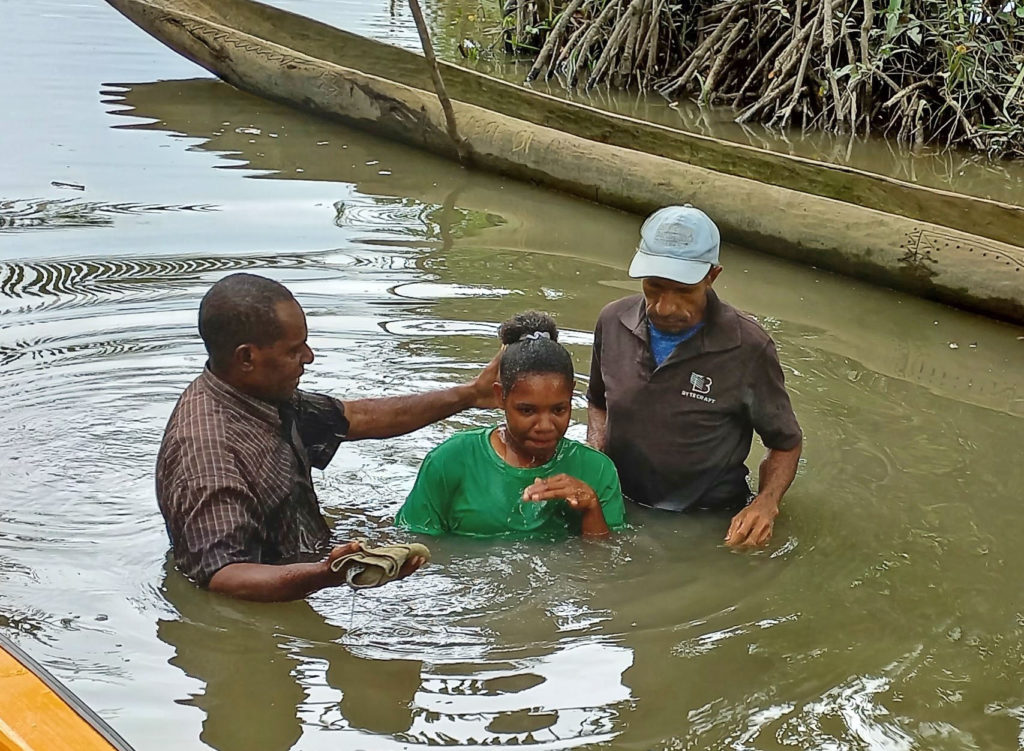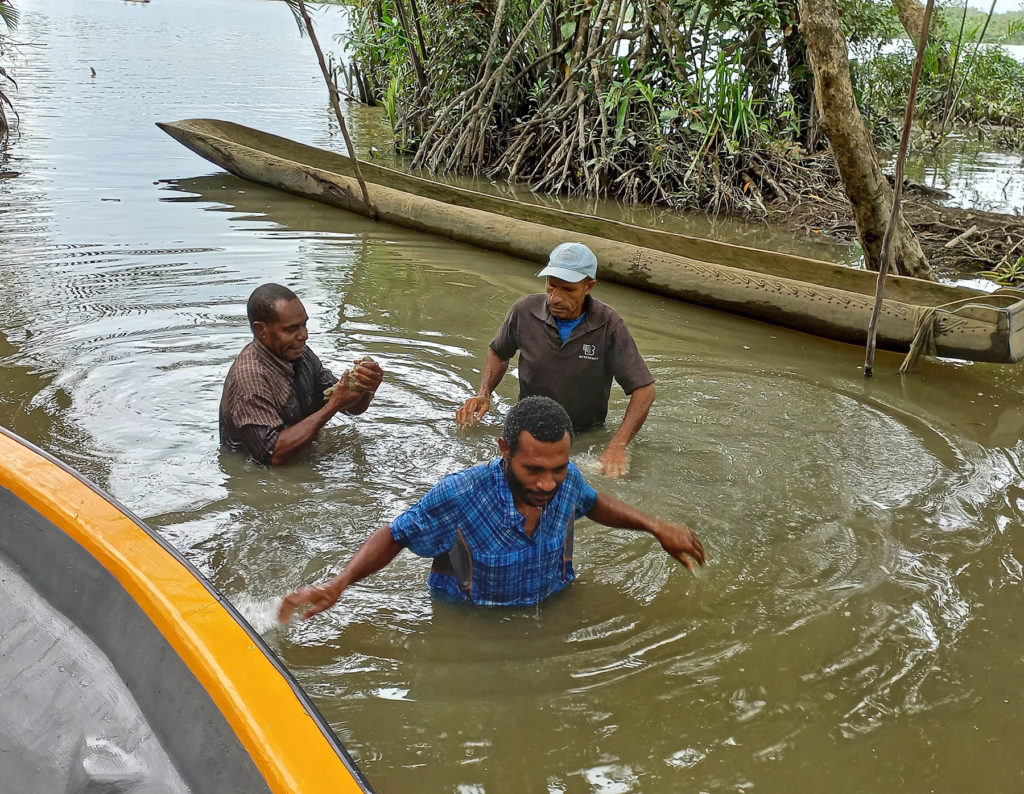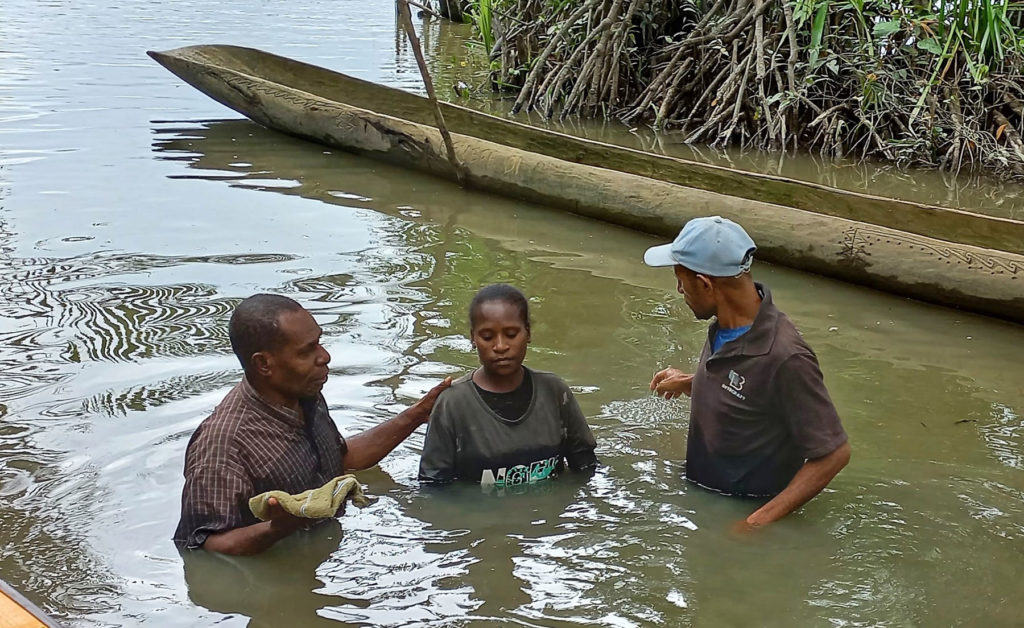 Psa 126:6 He that goeth forth and weepeth,
bearing precious seed,
shall doubtless come again with rejoicing,
bringing his sheaves with him 
Download this month's update
We thank you for your prayers and support toward reaching the people of Papua New Guinea with the Gospel of Jesus Christ.