Dear Praying Friends,
I have a wonderful story for you from the final week of regular classes at BBBI! Trina and I love the time that we spend in the classroom with our students. We are in our final ten-week term with this group of dear servants. Most will return to their own villages to be a blessing to their local Baptist church. I believe one man desires to return to pastoral work, and his wife is eager to follow! Brother Richard will teach through the book of Ephesians as this term continues. I have been discussing some very basic principles of Biblical interpretation, trying to particularly get across distinguishing the literal from the figurative. I would like to keep them away from some common errors when they are sharing the Word.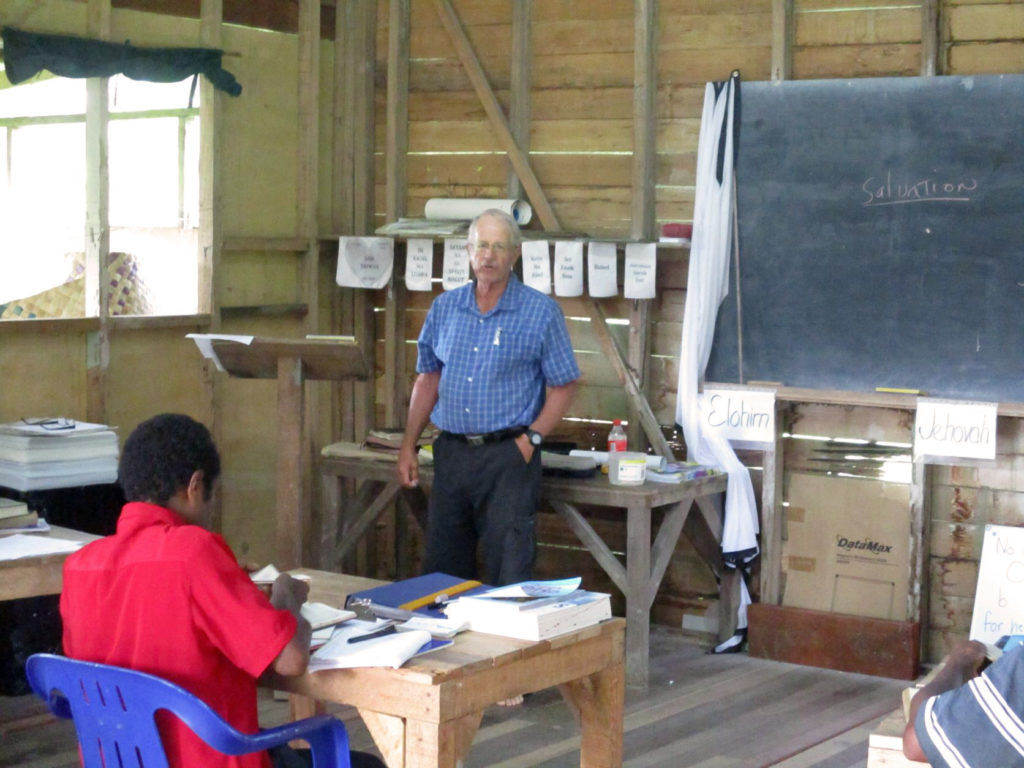 I also have done a series throughout this year on the names of God. The students are now familiar with ten, the stories that introduce them, and their beautiful and powerful applications to living! In addition to English class, Trina has been teaching some parts of the Old Testament that the Chronological survey only touches lightly, currently giving the students more understanding of the life of David.
Aside from giving additional Bible savvy, these stories give our students wonderful practice in making applications, a weak area in PNG preaching and teaching. When she is teaching a new story, I have been sitting in her class; I like hearing her teach!
Of course, many of our Baimuru hours are not spent in the classroom! As you will see in the included pictures a big variety of work is done. The students work at least three afternoons a week; this pays their tuition at the Bible Institute. Something that costs nothing, usually ends up being thought of as "nothing"!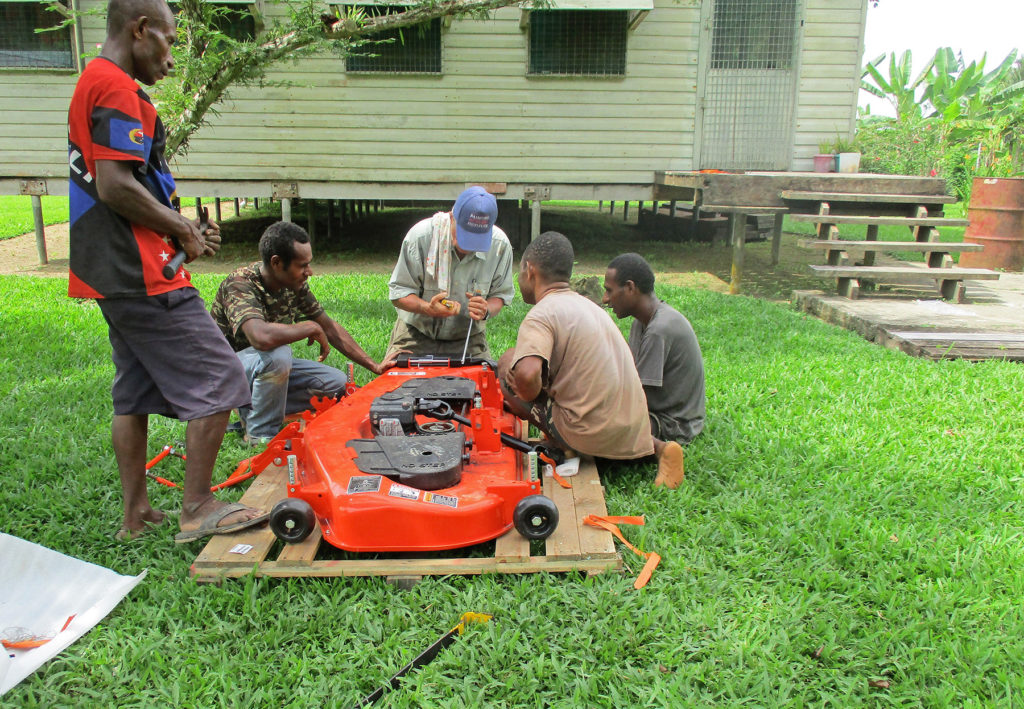 Working together provides great teaching opportunities too, and hopefully develops more of the character needed to succeed in God's work. Helping them overcome chronic laziness, or that attitude of just doing enough to "get by" is important to me. I have seen too many promising young men fail in ministry by failing to discipline themselves.
Graduation will be at the end of October. As this was just a one year class, providing a Practical Christian Training certificate to each graduate, our graduation will not be the weekend event it has been in the past. Our students do have some friends and family coming, so we are expecting about 30 out of town guests staying on campus, and probably about 100 folks in attendance at the actual graduation service being held on a Thursday morning. It would be especially nice for that to be a sunny day, as everyone will share a meal together.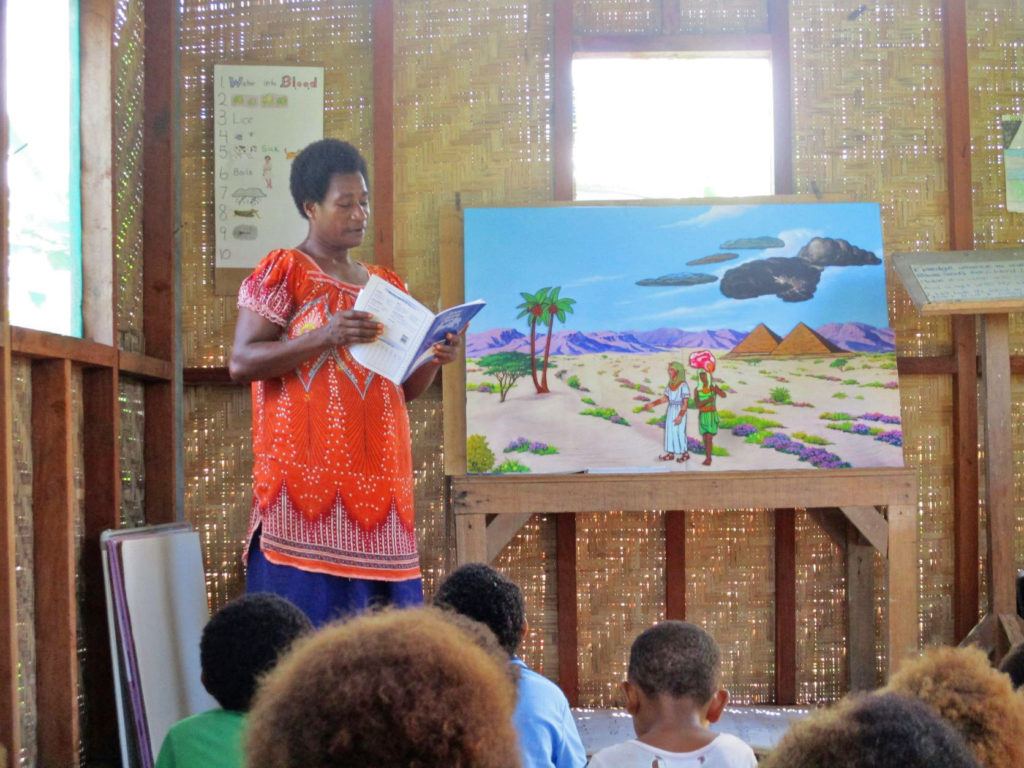 Student Betty will definitely receive the award for "Most Improved Student"; she came neither reading nor writing in any language. She spoke only Orokolo, her tribal language. We so appreciate your prayers for her and her husband as they have fulfilled their responsibilities in both the classroom and children's ministries!
Truly, we are so thankful for every prayer that you send up on our behalf!
Presenting the Person of Christ,
Wil & Trina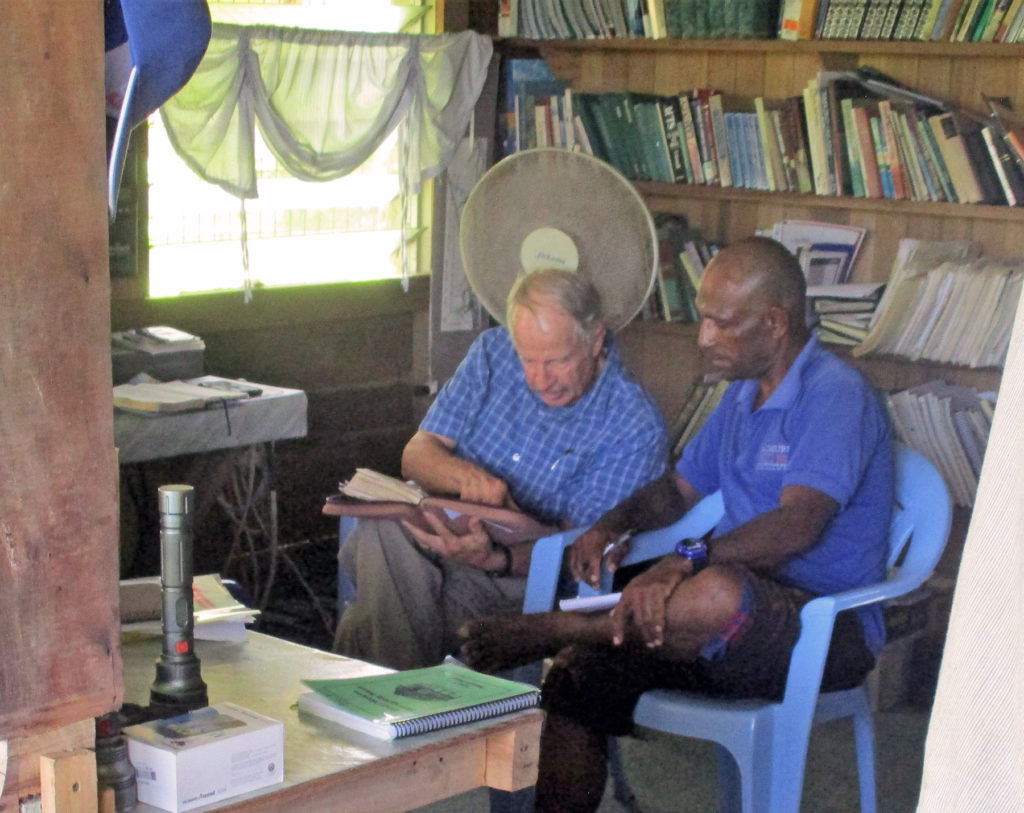 One of my biggest blessings…
is having a graduate drop in for a visit…
…or hearing about their fruit! This young man in white is Darren Mava, your new brother in Christ at Harevavo village, Shem Baptist Church with his pastor, Murphy Hokurape.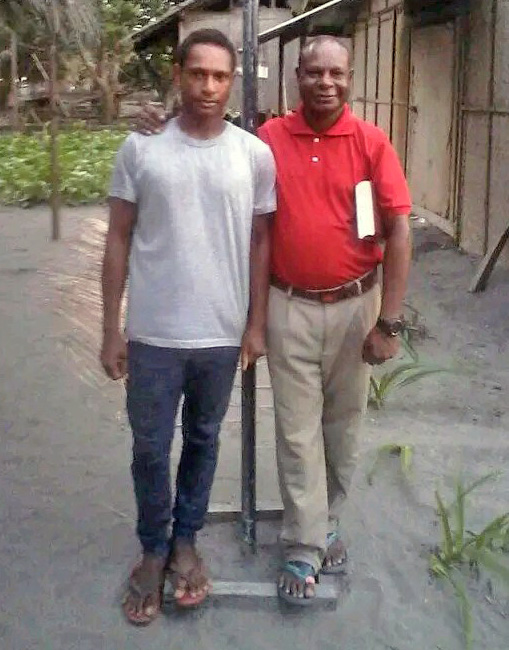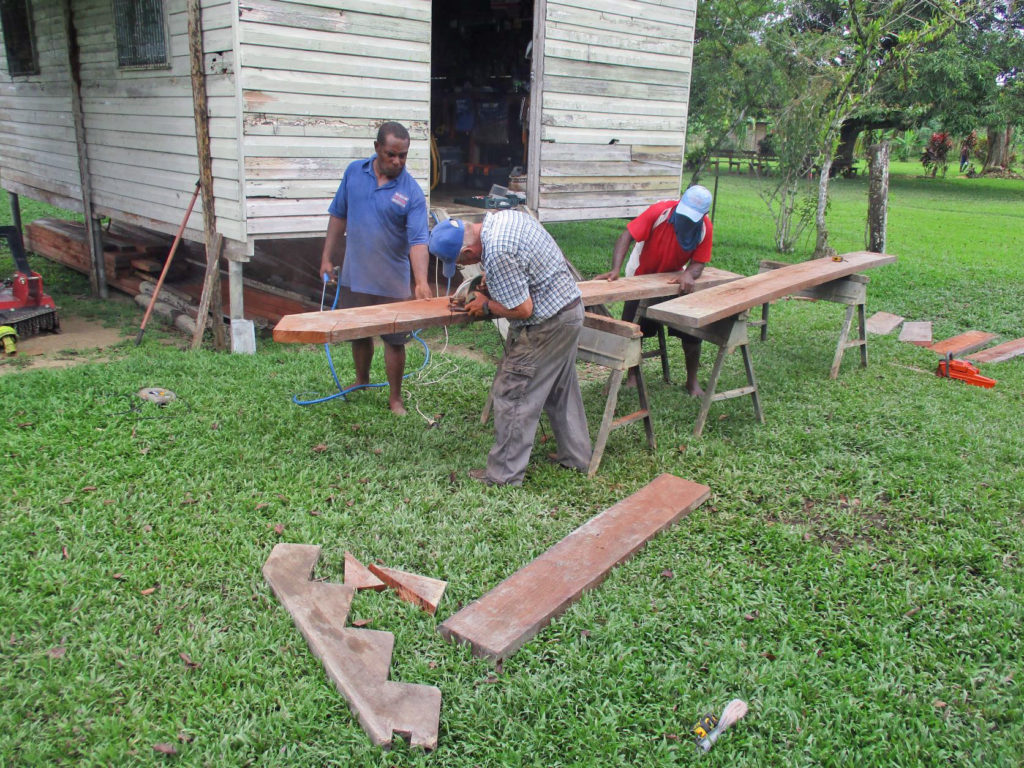 New steps for Pastor Richard's house!
Download this month's update
We thank you for your prayers and support toward reaching the people of Papua New Guinea with the Gospel of Jesus Christ.